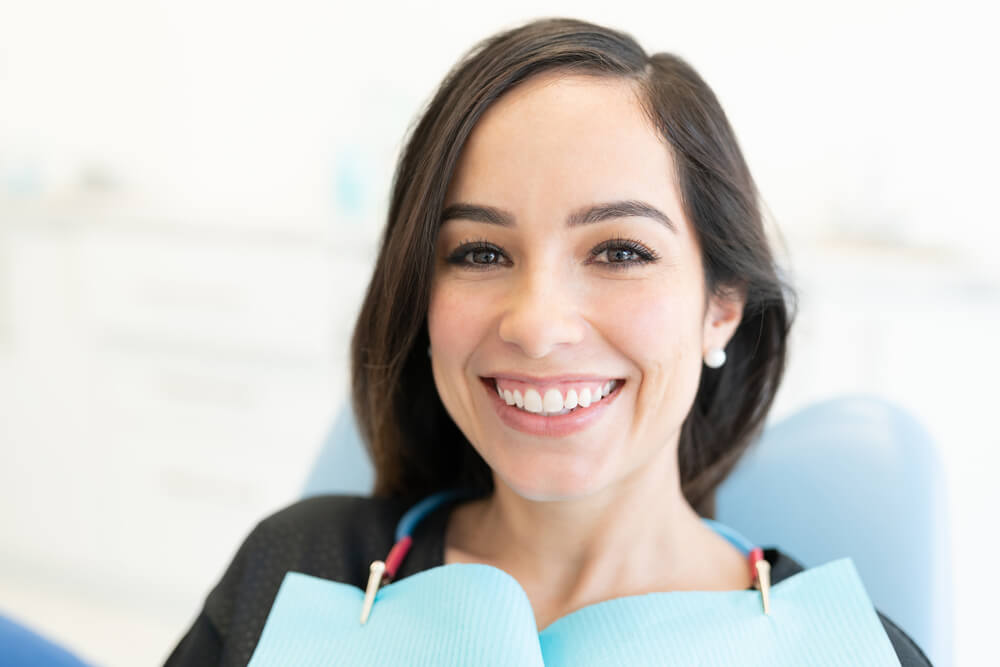 Dental bonding is a highly versatile cosmetic treatment that can provide patients with restorative benefits to improve their oral health. It's a wonderful choice for easily and simply repairing minor imperfections on a patient's smile. 
What Is Dental Bonding?
Dental bonding is a type of composite resin. It is dyed to match a patient's natural tooth color, and it can be applied to the teeth in light, paint-like applications or thicker applications that can be molded, shaped, and smoothed before being hardened with a special curing light.
What Concerns Can Dental Bonding Address?
Dental bonding can be used to address a variety of minor oral health concerns and aesthetic imperfections, such as:
Chipped, cracked, or broken teeth
Tooth gaps
Stubborn stains
Teeth that are misshapen or smaller than normal
Slight issues with smile symmetry
Dental bonding is a versatile solution to a variety of issues that both affect the look of a person's smile and/or threaten their oral health.
Why Choose Dental Bonding?
Dental bonding is a conservative, non-invasive, and pain-free approach to correcting various smile imperfections. Although it is not the right choice for every situation, it does have countless appropriate applications, and for many patients, it is the simplest and least expensive solution to correcting their smile concerns.
What Is the Process of Getting Dental Bonding?
The process of getting dental bonding begins with a consultation with our dentist. Dr. Gerda first talks with the patient about their concerns and treatment goals and then performs a thorough examination and evaluation to determine whether dental bonding is the best treatment option.
The first step to dental bonding is ensuring the patient's teeth are clean and dry. The dentist then lightly scores the surface of the tooth. This helps to create a stronger bond between the dental bonding material and the tooth enamel.
The dental bonding is then applied to the tooth's surface and smoothed to thinly cover a stain or shaped and molded to create the desired look. The bonding material is then cured and hardened with a special light.
How Long Does Dental Bonding Last?
Composite resin is a durable material. Dental bonding, however, can last for shorter or longer periods (typically between three to ten years) depending on how it is used and applied to a tooth and the amount of wear it receives.
If a patient's dental bonding breaks or comes loose, it can be easily repaired in our office with a quick appointment.
You can prolong the life of your dental bonding by not chewing on hard objects or ice, refraining from using your teeth as tools, wearing an athletic mouthguard during physical activities, and wearing a nightguard if you have sleep bruxism.
Schedule a Smile Makeover Consultation With Our Dentist in Columbus
At Gerda Family Dental, we're proud to provide our patients with a comprehensive menu of cosmetic and restorative dentistry services that can address minor imperfections and resolve more complex restoration cases. To find out whether dental bonding is the right treatment for you, we welcome you to contact our office to schedule a smile makeover consultation with Dr. Gerda.