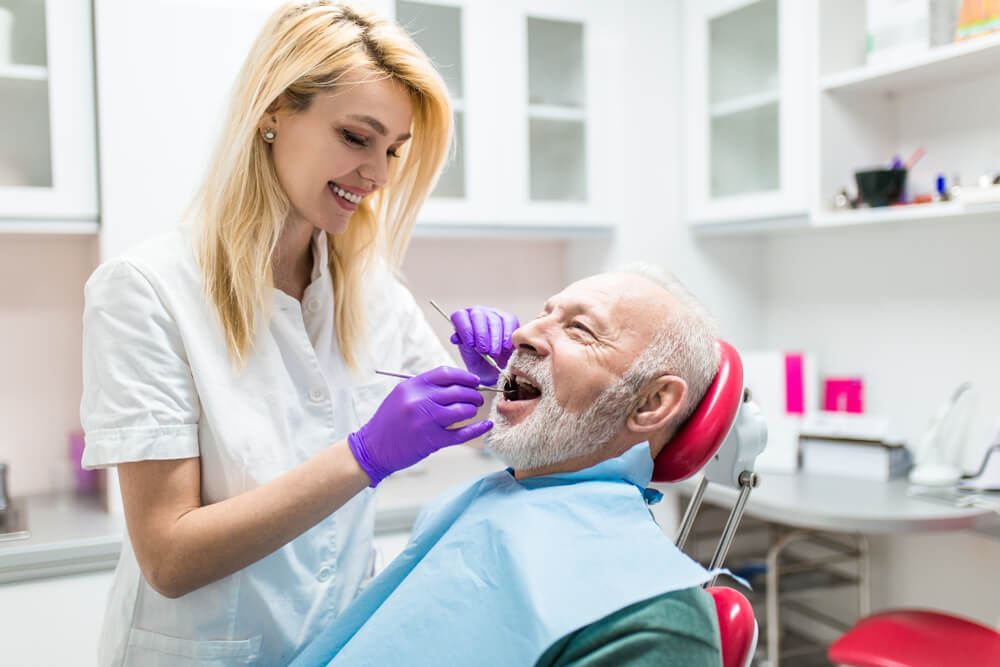 At Gerda Family Dental, we believe in doing everything we can to help protect and preserve a patient's natural teeth. In some cases, a root canal procedure is necessary to save a tooth from being lost to an internal infection. 
What Is Endodontics?
Endodontics is a branch of dentistry primarily concerned with evaluating, diagnosing, and treating the interior material of the teeth and their roots. This material is called the pulp, and it contains soft tissues, nerves, and blood vessels.
What Is a Root Canal?
A root canal is actually the name of the canal-shaped interior of a single branch of a tooth's root.
The term "root canal" is also often used to refer to a root canal procedure (also called root canal therapy) which involves the removal of the tooth's pulp to stop the spread of a bacterial infection.
Why You Might Need a Root Canal Procedure
Root canal procedures are usually recommended as the final effort to save a compromised tooth from extraction. This treatment step is needed when the inside of a tooth has been exposed to bacteria and become infected. Root canal procedures are often needed as a result of:
Severe tooth decay and cavities
Injuries that result in a deep fracture or significant chip
Old amalgam dental fillings that have popped loose
Any of these issues can result in a significantly weakened tooth in addition to a serious bacterial infection.
Signs and symptoms that indicate you might need a root canal procedure include:
Pain and swelling around the tooth
Pus around the tooth
Sensitivity to hot, cold, sugar, or pressure
Dental abscess
Fever
Swelling around the face
If you experience any symptoms that could indicate an oral infection, it's important to seek professional evaluation and treatment as soon as possible, as oral infections can become quite serious and life-threatening if left untreated.
What To Expect When Getting a Root Canal
A root canal procedure begins with an examination, dental X-rays, and an evaluation with our dentist. Once infection of a tooth's pulp has been confirmed and the extent of the infection has been assessed, Dr. Gerda will most likely recommend treatment with root canal therapy.
This treatment begins with the administration of a local anesthetic to ensure the patient experiences no pain or discomfort during the treatment.
Once numb, the tooth is drilled and the pulp is removed from the tooth and all of its roots. The tooth is then sterilized, thoroughly cleaned, and dried. We then fill the tooth with a dental material called gutta-percha. The top of the tooth is then sealed with a dental filling.
Once this occurs, we prepare the tooth's exterior to receive a permanent dental crown which will not only serve as a very secure seal on the tooth but also protect it and strengthen its structure. When the tooth has been prepared, we take a digital scan of the patient's mouth and use this scan to manufacture a dental crown to the patient's exact specifications.
While the crown is being manufactured, we fit the patient with a temporary crown and schedule an appointment to place the permanent crown once it is ready.
Are Root Canals Painful?
We take care to ensure that our patients experience no pain during their root canal treatments. Patients might experience some slight pain and swelling the day or two following their procedure. This can usually be adequately relieved with over-the-counter anti-inflammatory medication and/or the application of a cold compress.
Schedule Your Next Dental Appointment With Gerda Family Dental
If you experience any oral pain or signs and symptoms of an oral infection or cavity, we strongly encourage you to schedule a dental appointment as soon as possible. To learn more about treatment with root canal therapy or to schedule an appointment, we welcome you to contact Gerda Family Dental today.