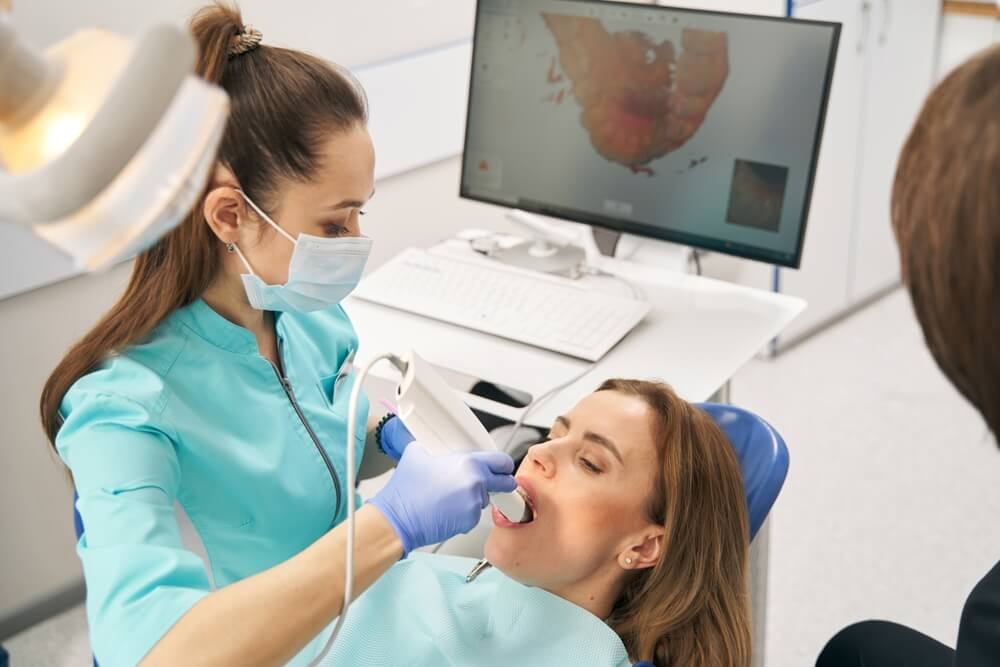 At Gerda Family Dental, we're proud to provide our patients with high-quality dental care and exceptional treatment outcomes. Our quality dental care is made possible, in part, by a variety of advanced dental technologies available in our office, such as a three-dimensional intraoral scanner that enables us to provide our patients with impressionless dentistry. 
What Are Dental Impressions?
Traditional dental impressions were taken using dental trays and putty. They were used to create physical, three-dimensional models of patients' teeth and other oral structures for developing patient treatment plans and the fabrication of various dental devices.
The Difference With Impressionless Dentistry
Today, digital imaging technology has paved the way for dentists to discard uncomfortable dental trays and putty in exchange for three-dimensional digital scanners. These scanners scan a patient's mouth to create a digital three-dimensional model of their oral structures and cavity without requiring physical dental impressions.
Not only are digital impressions much more comfortable and quicker to take, but they are also highly accurate and readily shared with the most reputable dental device manufacturers.
Why You Might Need Digital Impressionless Dentistry
Impressionless dentistry has a variety of evaluation, diagnosis, and treatment applications. You might require digital dental impressions if you are seeking any of the following dental services or treatments:
Dental implants
Dental crowns
Dental bridges
Full or partial dentures
Implant-supported dentures
Inlays or onlays
Dental veneers
Invisalign or ClearCorrect aligners
Nightguard
If you are in need of digital dental impressions, Dr. Gerda will happily answer any questions you might have about the process and the role that impressionless dentistry plays in helping you achieve your overarching dental health and/or smile goals.
How We Enhance Your Dental Care With Dental Technology
At Gerda Family Dental, we strive to stay abreast of the latest advancements in dental treatments, tools, and technology to provide our patients with the best dental care available. In addition to impressionless dentistry, we enhance our patient's care with technologies such as digital X-rays and an intraoral camera.
To learn more about how we use technology to improve our patient experience and treatment outcomes or to schedule your next dental exam, we welcome you to contact our office today.