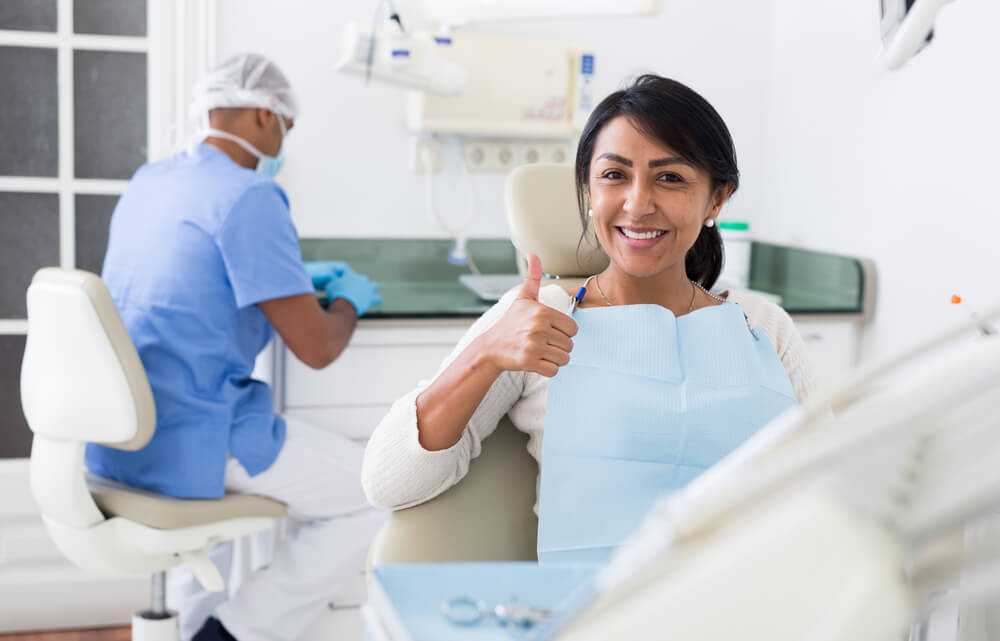 At Gerda Family Dental, we stress the importance of preventive dentistry for all of our patients – no matter their age – because preventive dentistry is essential to achieving and maintaining good oral health and general health for life.
What Is Preventive Dentistry?
Preventive dentistry is a branch of dentistry that is primarily concerned with the prevention of oral health problems. Preventive dentistry includes a wide variety of treatments designed to maintain good oral health and prevent the development of oral health problems such as periodontal disease, tooth decay, cavities, tooth sensitivity, and excessive wear and tear on the tooth enamel.
Why Is Preventive Dentistry So Important?
Preventive dentistry is essential to the health and wellbeing of not just our patients' teeth and gums but also their entire bodies. Oral health problems like periodontal disease have been associated with various systemic health issues that can harm a patient's health and quality of life. For this reason, we believe that every oral health problem is better prevented than treated.
Additionally, the routine dental exams performed with preventive dentistry help ensure that any oral health problems are detected, diagnosed, and treated almost as soon as they arise. This prevents minor issues from developing into greater concerns that would require more invasive and costly treatments to address.
Preventive Dentistry Services at Gerda Family Dental
We strongly emphasize the importance of general and preventive dentistry at Gerda Family Dental. Our comprehensive list of preventive services is designed to help patients achieve and maintain optimal oral health. Our preventive dentistry services include:
Dental examinations
Professional dental cleanings (prophylactic dental cleanings)
Dental fillings
Dental sealants
Professional fluoride treatments
Oral cancer screening
Not every patient requires treatment with every preventive dentistry service. Our dentist will provide you with preventive treatment recommendations based on your oral health history, current concerns, and treatment goals.
How Often Should Patients Visit the Dentist?
Most patients should visit the dentist every six months for a cleaning and checkup with our dentist. Patients with ongoing oral health concerns, such as periodontal disease or tooth decay, might need to visit more regularly for maintenance cleanings and examinations.
Preventive Dentistry at Home
We encourage patients to take good care of their teeth at home between appointments and access professional preventive dental care at our dental practice,
In addition to recommending that everyone brush their teeth twice a day for two minutes and floss regularly, we also provide our patients with personalized oral hygiene education by giving them specific tips, tricks, advice, and recommendations for caring for their teeth and addressing their oral health concerns.
Get Started With Routine Dental Exams and Professional Cleanings
At Gerda Family Dental, we're proud to provide patients of all ages with exceptional preventive dental care. We work with you to keep your teeth clean, your gums healthy, and your body well. To learn more about preventive dentistry or to schedule an appointment with our dentist in Columbus, we welcome you to contact our office today.