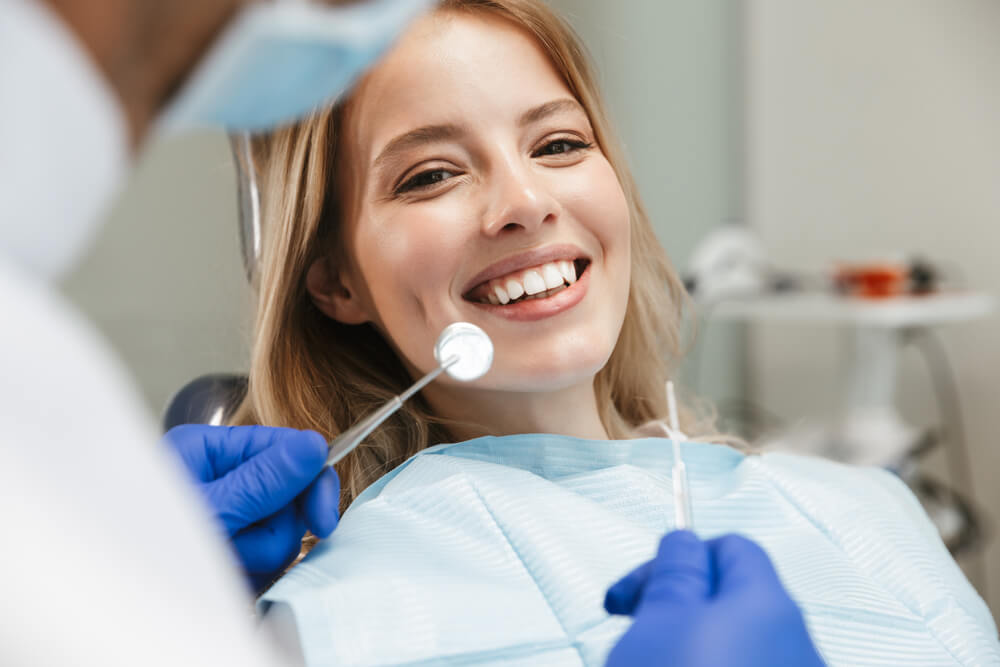 At Gerda Family Dental, we operate on the principle that oral health is essential to every patient's general health. For this reason, we strive to do everything we can to promote good health in our patients. All of our routine dental exams and dental appointments include an oral cancer screening as a part of our thorough preventive care services. 
What Is Oral Cancer?
Oral cancer includes all cancers that affect the mouth and the back of the throat, including cancers of the lips, cheeks, gums, tongue, soft and hard palates, and throat.
What Is the Benefit of an Oral Cancer Screening?
Certain types of cancers have screenings mandated as a part of everyone's general healthcare, for example, breast cancer, cervical cancer, and prostate cancer. However, no routine screening protocol has been established for oral cancer. As a result, these cancers can go undetected and untreated in individuals who are not considered at risk.
Routine oral cancer screenings performed by a dentist at least twice a year make patients more likely to receive early detection and diagnoses and prompt treatment. Early detection and treatment are primary factors in the successful addressing of all forms of cancer.
What Does a Dentist Look for When Screening for Oral Cancer?
When screening a patient for oral cancer, our dentist looks and feels for any abnormalities in the patient's soft tissues around the oral cavity, face, cheeks, throat, and neck. This includes feeling for lumps or bumps in addition to visually examining the patient for signs of potentially cancerous lesions. These signs include unexplained loose teeth, sores that do not heal, discolored tissues, red or white patches, and unusual textures in the mouth.
What Happens If the Dentist Detects a Sign of Oral Cancer?
If Dr. Gerda detects anything unusual during your screening, she will talk with you about her findings, answer any questions you might have, and provide you with advice regarding the next steps of your care. This usually includes a recommendation to visit either your family doctor or an oncologist for further examination, testing, and possibly a biopsy of the tissue.
Who Is a Candidate for an Oral Cancer Screening?
We automatically include an oral cancer screening in each of our examinations because thorough screenings can't harm patients; they can only do good.
That being said, some individuals are at a higher risk of developing oral cancer than others, and these individuals should prioritize oral cancer screenings. Individuals at increased risk include those with a previous oral cancer diagnosis, excessive sun exposure, tobacco users, and those exposed regularly to alcohol. (Keep in mind that regular use of mouthwash containing alcohol can increase your risk of oral cancer. We always recommend choosing alcohol-free formulas.)
Schedule Your Next Dental Exam and Oral Cancer Screening With Our Columbus Dentist
In healthcare, it is often said that the mouth is like a window to the rest of the body's health, and at Gerda Family Dental, we do our best to help our patients create a healthy outlook with healthy teeth, gums, and more. To learn more about routine oral cancer screenings at our dental practice or to schedule your next dental appointment, we welcome you to contact our office in Columbus today.