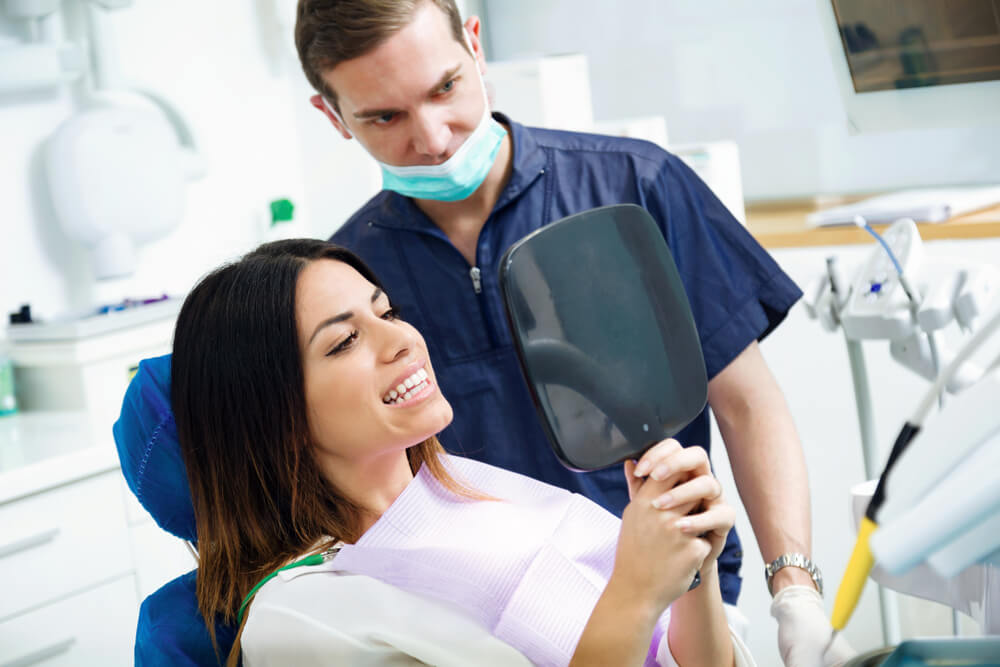 Dr. Gerda and our team at Gerda Family Dental always do everything we can to protect and preserve our patients' natural teeth. Sometimes, however, a tooth can become compromised beyond saving. In these cases, extraction is necessary to avoid further health complications.
When Is a Tooth Extraction Necessary?
Tooth extraction is necessary when a tooth has been compromised beyond repair. This occurs when a tooth has been extensively damaged due to injury, decay, infection, age, disease, or even a result of a previous, faulty dental treatment.
Are There Any Alternative Treatments?
Sometimes, a severely damaged or diseased tooth can be saved with a root canal procedure and a dental crown. This, however, is not always possible. If you have a compromised tooth, Dr. Gerda will discuss your treatment options thoroughly and answer any questions you might have about these options. 
Types of Tooth Extractions
Tooth extractions are divided into two basic categories: simple and surgical (complex).
Simple extractions can be performed when a tooth is in one piece and strong enough not to break apart when being extracted.
Surgical extractions are performed when a tooth is impacted, in several pieces, or too weak to be pulled without breaking apart.
What To Expect When Having a Tooth Extracted
The tooth extraction process varies between simple and surgical extractions. Both procedures, however, take place with the patient's treatment area fully numbed with a local anesthetic. This ensures the patient experiences no pain or discomfort during the treatment process.
With simple extractions, the dentist uses a tool to loosen the tooth and then simply pulls it from the socket.
In a surgical extraction, the tooth is loosened, and incisions are made in the patient's gum tissue to ensure the complete removal of all of the pieces of the tooth.
Tooth Extraction Aftercare
Aftercare instructions for tooth extractions vary from case to case, depending on the type of extraction performed and the patient's recovery outlook.
Typically, patients are advised to use over-the-counter anti-inflammatory medications (if necessary), keep their heads elevated, and apply a cold compress to the cheek over the area of the extracted tooth to help keep swelling and pain to a minimum.
Patients should also avoid eating hard, hot, or spicy foods for several days after the treatment. Additionally, patients should not use a straw to avoid dislodging the blood clot that will form in the tooth's socket as a vital step in the healing process.
To avoid complications, do not drink alcohol or use any tobacco products during the healing process.
Keep an eye out for signs of an infection (pus, fever, or severe pain or swelling) or other complications such as a dry socket (dislodged blood clot).
Tooth-Replacement Treatment Options
Once your tooth extraction site has healed, we can discuss options with you for replacing your missing tooth. There are a variety of treatment options available, such as dental implants or bridges. The best option for you depends on your tooth-replacement needs, oral health status, and personal preferences.
Start With a Dental Exam at Gerda Family Dental
Before recommending a tooth extraction to a patient, we consider all factors, including the patient's treatment preferences and whether or not any other treatments are available to save the patient's tooth. Before deciding to extract a tooth, we have our patients start with a dental examination and consultation to ensure Dr. Gerda has all the facts and information available before recommending a treatment.
To learn more about tooth extraction or to schedule an appointment with Dr. Gerda, we welcome you to contact our dental office in Columbus today.