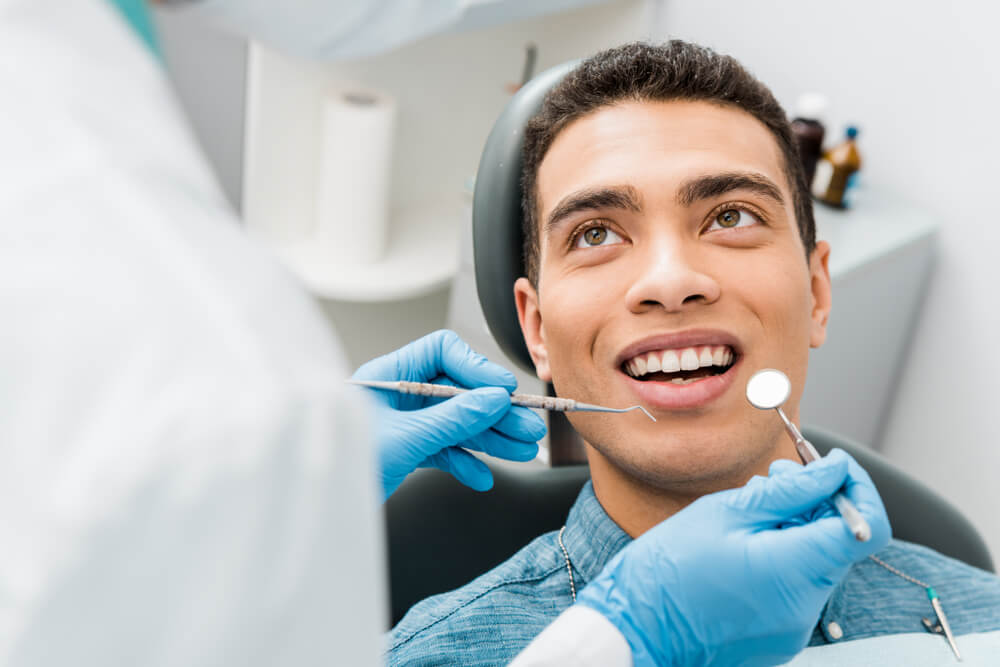 At Gerda Family Dental, we're here to help you get a lifetime's worth of use from your dental care investments. Implant restorations are a service we offer that is intended to help you make your dental implants last you the rest of your life. 
What Is an Implant Restoration?
An implant restoration (also called a porcelain restoration) is a dental service designed to restore the porcelain, the dental crown portion of a dental implant that has been damaged or broken.
How Long Do Dental Implants Usually Last?
Dental implants are designed to last a lifetime, and as long as you practice good oral hygiene, the metal parts (i.e., the implant and abutment) should last your whole life with no complications.
The dental crowns which top dental implants, however, are slightly less durable. They are made from porcelain, one of the toughest materials used in dental devices, but they can still sometimes break or come loose – especially if a patient chews on hard objects, uses their teeth as tools, or has sleep bruxism.
Signs You Need an Implant Restoration
The dental crown on your dental implant might require restoration if:
It feels loose
It falls off
It is chipped or otherwise damaged
It is stained
Your bite feels different on the opposing tooth
If you experience any of these issues or other problems with your dental implant, we encourage you to schedule an appointment so that our dentist can take a look and determine what action is needed to fix your implant.
What Is the Process for Restoring an Implant?
Dental implant restoration is a fairly simple process that simply involves either repairing or replacing the permanent dental crown on a patient's dental implant. This involves removing the dental crown and sending it away to a dental fabricator for repair or taking a three-dimensional scan of your mouth and then ordering a replacement dental crown for your dental implant.
If your crown has fallen off, Dr. Gerda can fit you with a temporary crown, if desired. Otherwise, your dental implant will be fine without a crown while yours is manufactured.
Once your crown is ready to be placed, we'll schedule your placement appointment and once again cement the dental crown to your dental implant abutment.
Does an Implant Restoration Require Another Surgical Procedure?
Implant restoration does not require surgery. In fact, it is completely non-invasive and pain-free, meaning patients do not even require a local anesthetic to restore a dental implant.
Implant Restorations With Our Dentist in Columbus, Ohio
If you experience any signs of a damaged dental implant, we strongly encourage you to contact Gerda Family Dental to schedule a dental implant restoration appointment. We can take a look at your dental implant and work with you to determine the best course of action for restoring it to look, feel, and work just like new.
To learn more or schedule your next dental appointment, please feel free to contact our dental office in Columbus today.