Dentures (Full and Partial)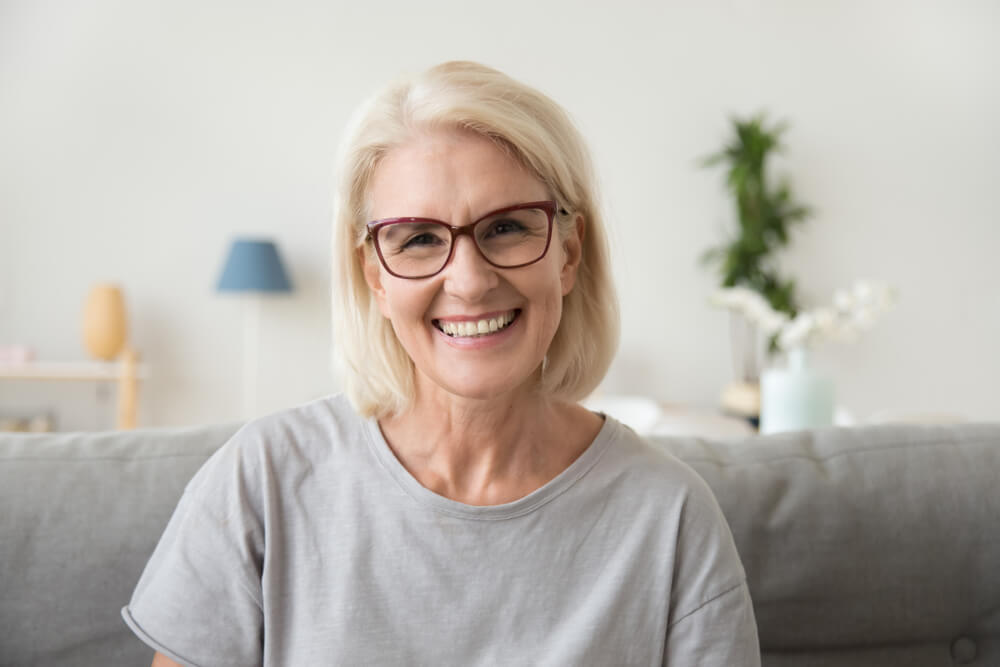 Dentures are, perhaps, the longest-standing option for replacing a patient's missing teeth. Dentures have been around for a long time, but modern dentures offer a better fit, a more natural feel, and greater comfort to wearers than before. 
What Are Dentures?
Dentures are prosthetic dental appliances designed to replace all or most of a patient's missing teeth. They are made from a smooth resin (a type of plastic) that is designed to look just like natural gums and teeth. Lower dentures are designed to fit over the bottom arch of a patient's jawbone, and top dentures are designed to snuggly hug the top jawbone arch and hard palate of a patient's mouth.
Full and Partial Dentures
There are two types of dentures: full and partial.
Full dentures are intended for patients missing all of their teeth on the top arch, bottom arch, or both.
Partial dentures are designed to replace several or most of a patient's teeth while allowing the natural teeth to remain in place.
Implant-Supported Dentures: More Denture Options at Gerda Family Dental
In addition to fully removable full and partial dentures, we offer patients a hybrid tooth-replacement option that uses strategically placed dental implants to support the patient's dentures. These are called implant-supported dentures. This treatment option offers both the ease of replacing several teeth with the comfort and natural feel of dental implants.
What To Expect When Getting Dentures
When getting dentures, the first step is always a consultation with our dentist. Dr. Gerda first evaluates your teeth (if any natural teeth remain) and gums, and we might also take a set of dental X-rays. Dr. Gerda can then discuss all of your tooth-replacement options with you to help you determine what is best for you.
If any tooth extractions are necessary, Dr. Gerda will then discuss this process with you. Once any necessary extractions have been completed, the next step is to digitally scan your mouth and work with you to design your dentures to create an attractive and natural look.
We then send this information to a dental prosthetic manufacturer and wait for your custom-designed and custom-made dentures to be delivered.
When your dentures are ready, we'll schedule you for a fitting and adjustment appointment. During this appointment, Dr. Gerda will show you how to wear, use, and clean your dentures.
Ongoing Denture Care, Maintenance, and Adjustments
As time passes, patients sometimes notice that their dentures do not fit the same way they used to. This is normal and occurs as a result of changes in muscle and bone structure over time.
If you notice that your dentures do not fit as well as they once did or that you're getting blisters or sores beneath them, we welcome you to schedule an appointment for an adjustment.
Smile Restoration Consultations With Our Columbus Dentist
If you're missing most or all of your teeth, then dentures could be the right tooth-replacement treatment option for you. During a smile restoration consultation, Dr. Gerda will talk with you about your treatment goals, needs, preferences, and budget and then examine your mouth to help determine the best option for replacing your missing teeth.
To learn more or schedule your smile restoration consultation, we welcome you to contact Gerda Family Dental today.