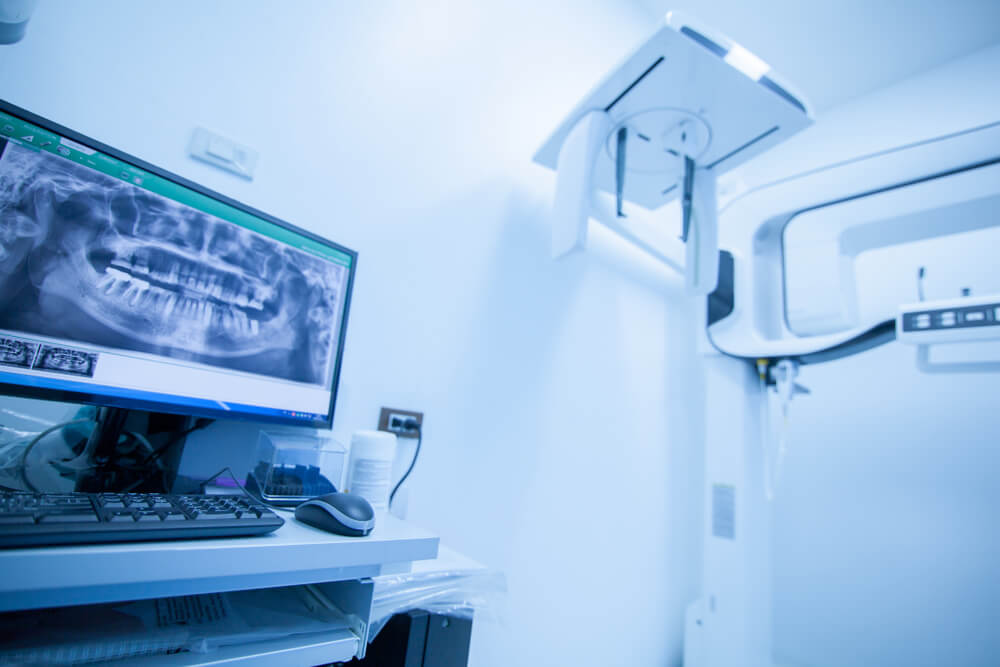 Modern technology has completely revolutionized dentistry, enhancing patient care experiences and improving treatment outcomes. At Gerda Family Dental, we've equipped our office with some of the most essential dental technologies to provide our patients with the best treatment experiences and highly positive treatment outcomes.
Dental Technology at Gerda Family Dental
We use the following advanced dental technologies to enhance the dental services and treatments available in our office:
Digital X-Rays
We use digital X-rays in our office, which are a more modern version of traditional X-ray images. Digital X-rays require less radiation exposure to produce images of a patient's internal structures, making them much safer for patients and our dental professionals. 
Additionally, digital X-rays are immediately available for viewing in our office, so there's no need for patients to return later to receive a diagnosis. The digital images are easily manipulated for improved viewing of treatment areas, and we can easily share them with specialists and other doctors.
Impressionless Dentistry
Dental impressions are necessary for a variety of customized treatments, such as night guards, dental implants, dental crowns, dental bridges, full and partial dentures, inlays, and onlays. Impressions ensure that these dental treatments provide our patients with a perfect fit and a comfortable bite.
In the past, the work of taking dental impressions was messy and uncomfortable as it required patients to sit for fairly long periods while biting down on trays filled with dental putty.
Today, however, modern technology provides us with impressionless dentistry that allows us to take three-dimensional scans of a patient's teeth and other oral structures that can be used to fabricate custom-fitted dental devices.
Intraoral Camera
An intraoral camera features a slim profile that lets us easily capture images from all angles of our patients' mouths. We use intraoral cameras for documenting our patients' care within their records in our office. We also use these images as an aid during patient education and discussion of a patient's treatment options, in addition to showing a patient the results of their treatment that might not be visible from the front view of their smile.
When We Might Use Dental Technology in Your Care
Not every dental treatment or exam requires advanced dental technology, so we will only recommend diagnostic imaging, digital impressions, or intraoral images when necessary to provide our patients with high-quality care.
Digital X-rays are the most common diagnostic imaging tool used in dentistry. They are recommended on a routine basis and allow our dentist to detect and diagnose issues that might occur below the gum line or inside a patient's teeth.
We might recommend impressions if a patient requires a night guard, dental crown, dental implant, or another tooth-replacement treatment.
We take images using an intraoral camera to record a patient's treatment progress in their patient history in our office. We might also request permission to include pictures of your before and after treatment results in our smile gallery to demonstrate to other patients how they could improve their smiles, too.
Gerda Family Dental: Enhancing Your Care With Advanced Dental Technology
As dental technology continues to improve, so too does dental care. At Gerda Family Dental, we're committed to providing our patients with the best treatments available. To learn more about how we use advanced technology in our practice or to schedule your next dental exam, we welcome you to contact our office today.