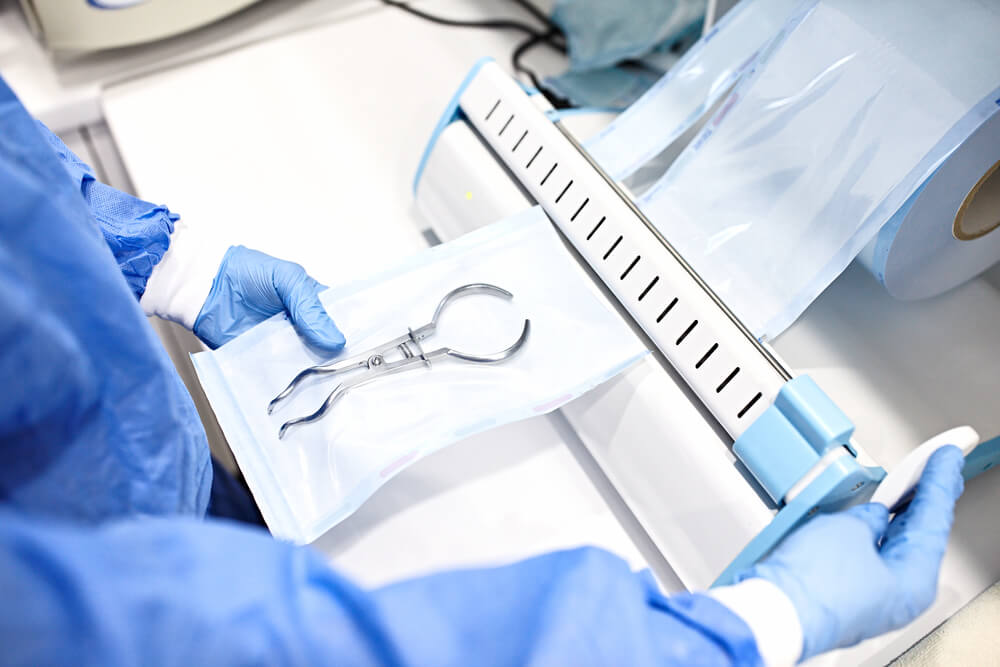 At Gerda Family Dental, cleanliness and health safety have always been top priorities in our office. In light of the pandemic, we are taking extra-special care to maintain a safe and sanitary environment.
Our Sterilization and Office Safety Protocols
At all times, we strictly adhere to the latest health and safety regulations and recommendations from OSHA and the Centers for Disease Control and Prevention, ensuring our COVID-19 safety measures are appropriate and proportionate to the current risk and transmission numbers.
We take care to frequently sterilize all high-touch surfaces in our office, and our entire building is cleaned and sterilized at the end of every day.
As always, we use as many single-use items during patient care as possible (such as disposable gloves, masks, and patient bibs). Other non-disposable items go through rigorous sterilization processes in between each use.
Additionally, we have installed multiple air purification systems throughout our office to help filter out viruses, bacteria, and other airborne particles from the air inside our office, ensuring our staff and patients can breathe safely.
Patient Accommodations for Health and Safety Concerns
If you are in a high-risk group for serious illness with COVID-19, we welcome you to notify our receptionist when you call to schedule your appointment. We are happy to help accommodate you in any way we possibly can to ensure your safety in our office.
For example, we can help minimize your potential exposure risk by scheduling you for the first appointment of the day, so that you will be entering our freshly cleaned office building. Additionally, we are happy to allow our patients to check in for their appointments by phone so they can wait for their appointments in their vehicles to minimize the time spent in our waiting area.
The Importance of Routine Dental Care
Despite potential health risks associated with the pandemic, keeping up with routine dental care is essential. The risks of developing serious oral health problems that can harm the general health of your body increase every time you skip a routine dental examination and prophylactic cleaning. For this reason, we strongly encourage all of our patients to continue scheduling their regular dental exams.
If you are concerned about safely accessing dental care at this time, we encourage you to contact our office to discuss your concerns with our team. As healthcare providers, the health of our patients and our team are our top priorities, and we're fully committed to creating a safe and sterile environment for our patients to continue accessing dental care without worry.
To learn more about the steps we've taken to safeguard your health, we welcome you to contact Gerda Family Dental today.