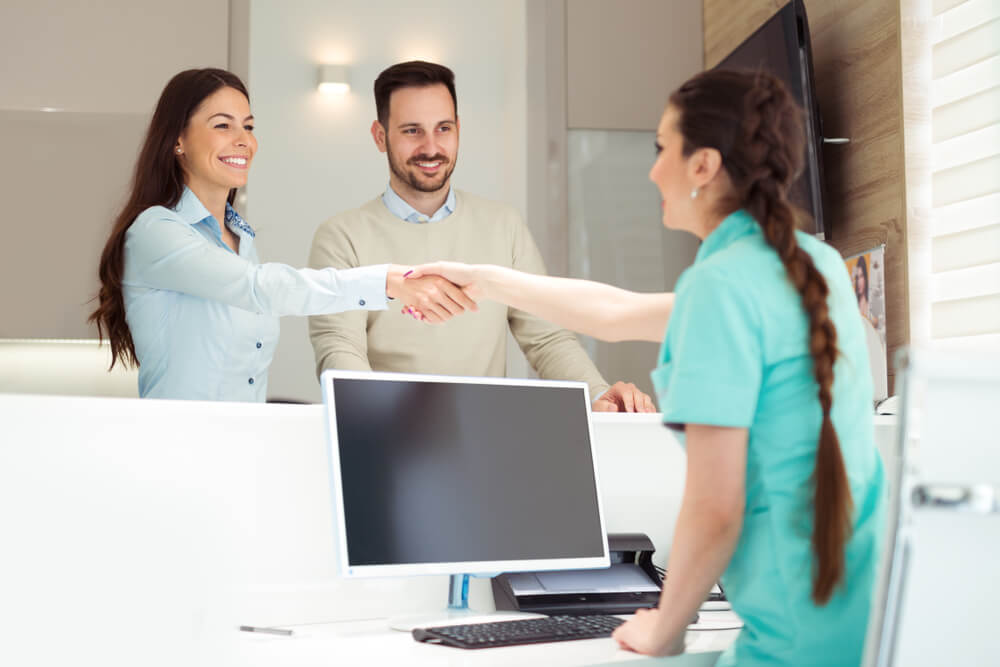 Welcome to Gerda Family Dental! We are so pleased to have you join our dental care family. We strive every day to create a comfortable and welcoming environment while providing our patients with highly personalized dental care. Please look over the following information to learn more about what you can expect at your first dental appointment and what to bring with you to ensure a seamless treatment and billing process.
Preparing for Your First Appointment
Before your first appointment, please download and fill out the new patient forms available on our website. You can fill out the documents at your convenience at home, and, with the paperwork already complete, you'll save time on the day of your appointment. 
If you would prefer to complete your new patient forms in our office, please be sure to arrive at your appointment at least 15 minutes early to ensure you have enough time to finish your paperwork before your scheduled appointment time.
In addition to your new patient forms, you'll need to bring a copy of your insurance card and a form of identification, such as a driver's license or another government-issued ID. If you will be filling out your new patient forms in our office, you might also bring a list of your current prescription and over-the-counter medications and supplements and the doses you take to ensure we have accurate information on file for you.
What To Expect During Your First Visit
Your first dental appointment will begin with a thorough dental cleaning with one of our experienced and gentle dental hygienists. This cleaning is designed to promote oral health and prevent problems like periodontal disease and tooth decay. After your cleaning, you'll meet our dentist, Dr. Gerda.
Dr. Gerda always looks forward to meeting new patients and welcoming them into our dental office's family. Dr. Gerda will talk with you about your dental history, any symptoms you might be experiencing, and your oral health and smile goals. She will then thoroughly examine your teeth and gums in addition to an oral cancer screening. If necessary, we might also take a set of dental X-rays to gain a complete understanding of your current oral health.
What Happens After Your First Dental Appointment?
If your oral health is generally good, we'll simply schedule you for your next dental cleaning and exam in six months.
If further treatments are needed, Dr. Gerda will answer any questions you might have in addition to discussing treatment options and the next steps for care with you before your appointment ends. Our team will ensure you are scheduled for follow-up dental appointments as recommended by Dr. Gerda.
Will Your First Visit Be Covered by Insurance?
We accept most major dental insurance providers. Whether or not your first dental examination is covered by insurance depends on your individual plan and prior use of your dental insurance plan. If you are concerned about the cost of treatment or want to find out about your insurance coverage with our office, we welcome you to contact our office anytime.
Thank You for Choosing Gerda Family Dental!
At Gerda Family Dental, we truly appreciate each and every one of our Columbus area patients, and we strive to provide each of our patients with the best dental care possible. We look forward to meeting you at your first appointment and welcome you to contact us in the meantime if you have any questions or concerns about your upcoming dental exam.
To learn more about our services or schedule your first appointment, contact us today.