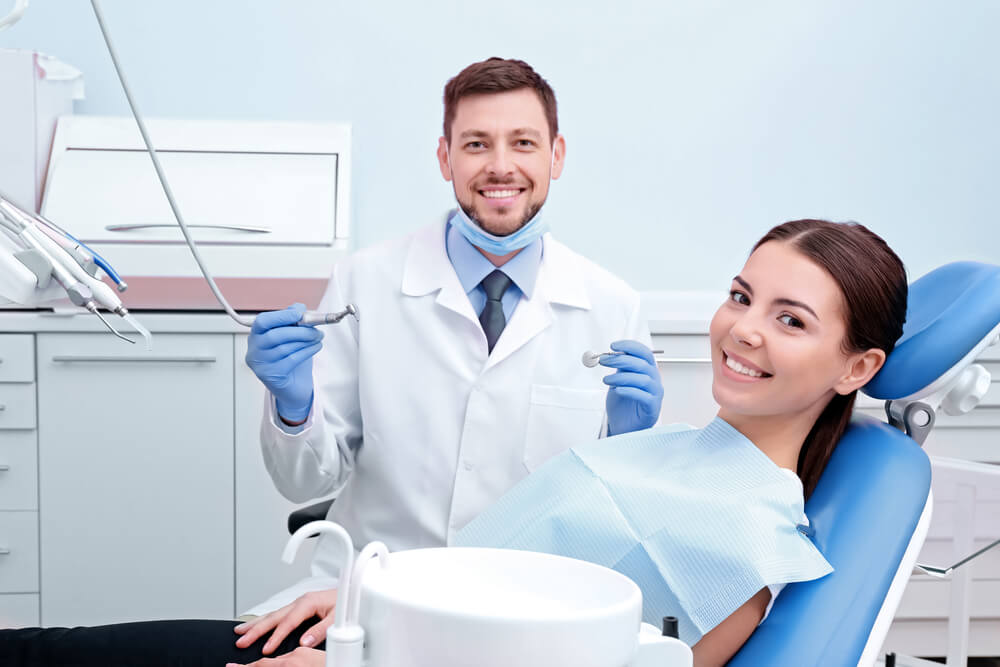 Dr. Gerda and her team at Gerda Family Dental not only strive to help our patients achieve optimal oral health, but we also want them to feel happy and confident about how their smiles look. Thanks to a variety of cosmetic dentistry services, we can work with our patients to correct smile imperfections that range from minor to complex.
What Is Cosmetic Dentistry?
Cosmetic dentistry is a branch of dentistry that specifically focuses on the aesthetic appearance of a patient's teeth and gums.
Why Is Cosmetic Dentistry So Important?
Some people might not realize it, but aesthetics are important. How a person's smile looks can affect their confidence, self-esteem, and how often they choose to smile. At Gerda Family Dental, we believe that every person should have a smile they feel proud to show off, and we use a variety of cosmetic services and treatments to help our patients achieve their smile goals.
What Kinds of Oral Health Issues Can Cosmetic Dentistry Address?
Cosmetic dentistry can address a variety of aesthetic concerns in addition to some oral health issues, such as:
Crooked teeth
Tooth gaps
Misshapen or missized teeth
Chipped or cracked teeth
Missing teeth
Gummy smile
Old, amalgam dental fillings
While cosmetic dentistry is primarily concerned with the appearance of a smile, some treatments can also improve the health of a smile. For example, correcting crooked teeth improves health by creating a more comfortable bite, and covering up a tooth with a dental crown actually strengthens and protects the natural tooth.
Cosmetic Dentistry Services at Gerda Family Dental
We offer a wide variety of cosmetic treatments and services, including:
Dental crowns
Dental bonding
Dental veneers
Teeth whitening
Invisalign
ClearCorrect
Inlays and onlays
Tooth-replacement treatment options
If you want to improve the look of your smile, Dr. Gerda can meet with you to discuss your treatment goals and assess your current oral health. She will then provide you with various treatment options and suggestions to help you understand what kinds of results you can expect from different treatments or a complete smile makeover.
How Restorative and Cosmetic Dentistry Go Hand in Hand
Cosmetic and restorative dentistry often work together to help restore the form, function, and appearance of a patient's smile. For this reason, many patients' treatment plans include both restorative and cosmetic treatments so that we're able to restore the form and function of a person's smile and help them achieve the look they desire for a more successful treatment outcome.
Whether or not you need restorative dental treatments in addition to the cosmetic work you desire, depends on your current oral health and history.
Schedule a Smile Makeover Consultation With Our Dentist in Columbus
If your smile has imperfections that bother you or negatively affect your self-esteem or oral health, we encourage you to schedule a consultation with Dr. Gerda and her team at Gerda Family Dental to find out what is possible for your smile. With modern dentistry, every smile has limitless potential, and we can help you determine the best treatment plan to restore your oral health and help you achieve your smile goals.
To learn more or schedule a smile makeover consultation, we welcome you to contact our dental office in Columbus today.