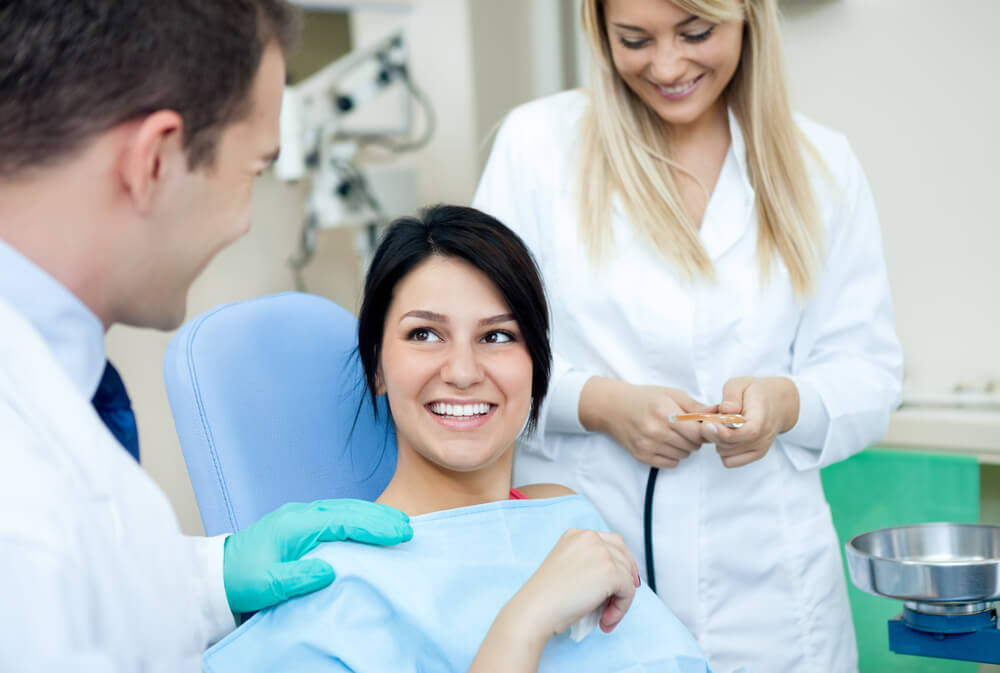 To ensure we provide our patients with the absolute, highest quality of care at Gerda Family Dental, Dr. Gerda and her team focus on performing only select surgical services.
Oral Surgery Services Available at Gerda Family Dental
Tooth Extractions
Dr. Gerda is highly experienced in performing both simple tooth extractions and surgical tooth extractions. The type of tooth extract needed depends on the current state of the patient's tooth, whether it is intact, how strong it is, and whether or not it is impacted. 
Dental Implant Placement
We're also fully equipped to provide our patients with the entire dental implant placement process, including the surgical jawbone preparation and the surgical placement of dental implants in the patient's jawbone.
What To Expect If You Need Oral Surgery
We understand that facing any kind of surgical procedure can be concerning and stressful. We take extreme care to ensure our patients are comfortable and relaxed throughout all treatments in our office, especially oral surgery.
Our team at Gerda Family Dental is here to support you throughout the entire process. If you have any concerns about preparing for your procedure, the day of your procedure, and the aftercare steps you will need to follow, we welcome you to contact our office at any time.
Complex Cases and Patient Referrals to Local Surgical Specialists
If your diagnosis requires evaluation and surgical treatment from a board-certified oral surgeon or dental care professional with a special certification in a different area of dentistry such as endodontics, orthodontics, or prosthodontics, Dr. Gerda will provide you with a patient referral. She will work closely as a referring doctor to ensure you receive seamless, high-quality care.
Advanced Diagnostics and Treatment Tools at Gerda Family Dental
At Gerda Family Dental, we use advanced diagnostic tools and treatments such as digital X-rays, impressionless dentistry, and an intraoral camera to improve and enhance our patient experience and treatment outcomes. To learn more about oral surgery or to schedule a consultation with Dr. Gerda, we welcome you to contact our Columbus dental office today.